We are Brisbane's Closest Balloon Company.
Just 30 minutes drive west of Brisbane's CBD
Balloon Flights
Experience the adventure and romance of ballooning
Picture yourself tucked into a big wicker basket, a gentle breeze taking you on a sky-high adventure above South East Queensland. Each morning owner and Chief Pilot Graeme shares the magic of flying and his intimate local knowledge of the Greater Brisbane region from the air. Launching just one flight per day with 4-10 passengers, Floating Images offers a boutique and personalised balloon experience.
"A fabulous adventure over the Ipswich countryside. As the sun rose up so did we into the sky. Graeme was our professional pilot and certainly knows what he's doing. We felt safe and comfortable in his hands. I'd recommend everyone try this at least once in their lives and Floating Images is the best company to fly with."
Bevin
OUR TAILOR-MADE
Packages & Vouchers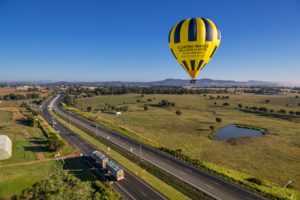 Feel the gentle thrills of flying in a hot air balloon with our most popular balloon package. It includes the flight, breakfast, launch pad transfers and more.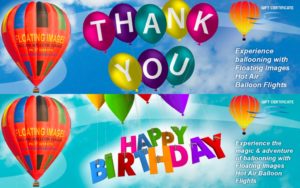 Looking for an unforgettable present? Surprise your loved one, client or staff member with a hot air balloon experience they will always remember.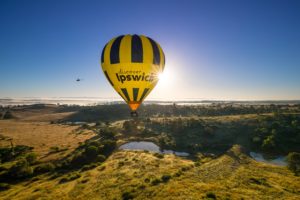 If you have a dream, we can help you float up, up and away with exclusive use of the balloon for any special occasion or reunion.
ABOUT US
One pilot, one balloon – you'll be in safe hands
Owner and Chief Pilot Graeme Day operates every Floating Images flight. He has more than 30 years' commercial ballooning experience on three continents and a fiery passion for the local area. Since 2001, we have been operating in the Greater Brisbane region, floating above the heritage city of Ipswich, the Scenic Rim and Somerset countryside. We fly one balloon a day, and have one goal – to make your ballooning ride a safe and memorable experience you'll never forget.
"We had the most amazing hot air balloon ride this morning.
Everything was perfect. It was amazing how we were included
in the process of setting up and down. Graeme was fantastic
and very knowledgeable, and everyone was very friendly.
So glad we flew with you, definitely recommend Floating Images."
Natalie
"Once you have tasted flight, you will forever walk the earth with your eyes turned skyward, for there you have been, and there you will always long to return."
Leonardo da Vinci