Can you remember what you did for last year's Easter weekend? How about Labour Day or Queens Birthday weekends?
Make your next long weekend one to remember, make it a weekend to surprise someone, make it a weekend to let your mum, dad, partner or kids know that you want to celebrate your time with them. And what better way to do this than with a hot air balloon ride !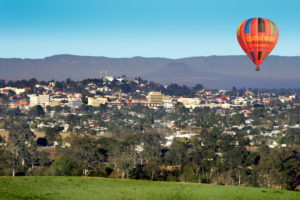 Spend your next long weekend enjoying a unique opportunity filled with emotions, magic and luxury as you float over the heritage city of Ipswich, the Scenic Rim and Somerset countryside's with the Great Dividing Range as a backdrop in a hot air balloon.
Floating Images hot air balloon rides will endeavour to make this an unforgettable long weekend for you and the whole family. Located just 30 minutes from the Brisbane CBD means you don't have to travel far to have the experience of a lifetime.
Instead of wasting this long weekend indoors, experience the thrill of rising gently above the earth's mist, drifting gracefully, effortlessly and silently through the air. The emotions, the views, the freedom and the entire experience will never be forgotten. Picture yourself floating effortlessly and majestically through the air surrounded by the people you love.
Hot air balloon rides, while daunting for some, are extremely safe and family friendly experience. Safety is Floating Images number one priority for our passengers, staff & crew on every flight.
Your boutique ballooning experience will be a treasured memory for a lifetime, especially with the people you shared that special moment with in our basket.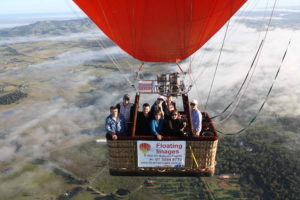 Be it a long weekend or any weekend, share it with that some one special in your life! A hot air balloon ride really is a great way to celebrate one of Life's special occasions, tick an item off your bucket list, spoil your family and friends, incentivise, motivate or reward your team on a corporate outing or simply just indulge and spoil yourself.
After your balloon flight, all passengers are transferred back to the a restaurant in Ipswich, with a scrumptious hot breakfast awaiting them.  Their pilot on the day will present a personalised flight certificate to all the passengers.
As well as the in-flight balloon camera photos will downloaded onto our laptop computer for viewing during breakfast, where you may purchase the balloon photos CD to conclude the morning's activity.
Your full experience, including a flight time of approximately 1 hour, a restaurant breakfast, the option to participate in the inflation and deflation of the balloon and a commemorative flight certificate will provide an overall balloon experience time of 3-4 hours.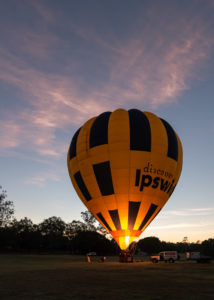 This is the ideal trip for your long weekend or any day, as it brings adventure, family, friends, and thrills together in one magical experience.
As previous passenger Katie Ferguson said "A totally amazing experience. The whole adventure was professional, educational, in good humour & genuine."
This weekend is the time to do the most with the people you love, so don't sit around, make plans, get outside, take an adventure, show them you care with a hot air balloon ride that promises to give you a touching weekend experience.
So what are you waiting for, plan to share an adventure with your loved ones over the long weekend before its too late.  Be sure to stay updated with Floating Images news & photos on Facebook or Instagram.
P.S. We operate on Public Holidays at no extra cost,  you still get the best quality hot air balloon flight possible and it is still only 30 minutes drive from the Brisbane CBD!