COVID-19 UPDATE
Floating Images Hot Air Balloon Flights is committed to safety and caring for the health and well-being of our customers, staff, tourism suppliers, landowners, family and friends.  As social distancing in a hot air balloon is not as practical, or as easy as it is on the ground, our experienced Chief Pilot and crew will ensure extensive safety measures to prevent the spread of COVID-19 on all flights.
We have developed a COVID-19 Policy and Safety Plan to keep you safe while you experience the adventure, magic and romance of a balloon flight over the heritage city of Ipswich, Scenic Rim & Somerset countryside. Check out balloon flight packages from exclusive to our boutique groups with less than 10 passengers.
COVID SAFE INFORMATION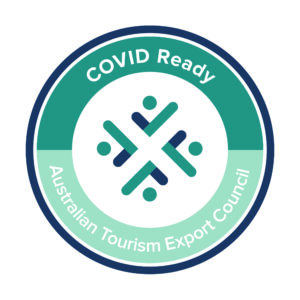 3  JULY 2020
In line with current government restrictions and guidelines, Floating Images is operating under the Queensland Tourism & Accommodation Industry Covid Safe Plan June 2020 (approved by Qld Health) to ensure that we are all COVID Safe.  Qld Government Health Statement of Compliance. Please take a moment to read through the following details for your flight and please ensure you and all members of your flight party understand your obligations before arriving for your flight.
To ensure your safety Floating Images is doing the following:
All Floating Images team members have undertaken the COVID-19 Infection Control training provided by the Australian Government Department of Health
All Floating Images team members have undertaken the "Covid-19 Hygiene Awareness for Drivers" training by the DRVR Training & Transport Alliance Australia.
Floating Images will be abiding by Qld Government Health regulations in relations to outdoor gatherings and will limit capacity of balloons accordingly.
We ask that, when not in the balloon, you abide by the social distancing recommendations of 1.5mtres.
Floating Images is undertaking regular cleaning of all touch points and equipment
We have reduced the number of touchpoints to reduce surface areas for possible contamination
All Floating Images staff have downloaded the COVID safe app to ensure that contact tracing is possible.
Alcohol based hand sanitizer will be available to you upon arrival as well as entering and existing our vehicles.
We will provide masks which you are welcome to wear throughout your morning, should you so wish.
Passenger Obligations:
Complete & Return the Passenger Covid Safe Pre-flight Questionnaire at least 3 days before your Flight.  Each member of your flight party will need to fill in this form.
If you or any member of your group answers yes to any question 1 – 4 in the Passenger Covid Safe Pre-flight Questionnaire, please do not proceed with your balloon flight.
Should you feel unwell in the days before your flight please call 07 3294 8770 and speak with one of our Reservation team members about postponing your flight.
You can, depending on our terms & conditions guidelines (found on our website https://www.floatingimages.com.au/tandc/) either cancel your flight booking, reschedule your flight booking to an alternative date or nominate an alternative person/s to fly in the non-Covid-19 safe passenger/s place. Please contact Floating Images to discuss the options available.
You will need to call the office for a weather check between 7 – 7.30 pm the night prior to your flight. You and your group will be asked again that everyone is Covid 19 safe and are healthy.
Your temperature will be taken upon arrival. Should your temperature be 38.0 Celsius or higher you will not be able to undertake your flight.  You will be advised to seek medical assistance.  Please contact Floating Images to discuss the options available thereafter.
We ask that all passengers adhere to all social distancing and hygiene safety guidelines throughout your morning with us.
You are encouraged to wear a mask throughout the morning, including during the vehicle transfers and /or balloon flight or interactions with other passengers or staff. Masks will be made available for you or you may bring your own.
Hand sanitizer will be made available to you to use throughout the morning, but please be aware that for safety reasons, hand sanitizer is not able to be carried on board the balloon as it is classed as a flammable liquid.
We highly recommend that all passengers download the Australian Government COVID Safe app before attending their flight.
Your risk of serious illness from COVID-19 increases if you are:
aged 70 years or over
aged 65 years or over and have a chronic medical condition
an Aboriginal and Torres Strait Islander person aged 50 years and over who has a chronic medical condition
immune suppressed
 Vulnerable passengers who are comfortable attending the ballooning experience are advised to take their own additional safety precautions and are notified that the Floating Images cannot guarantee their safety.
Floating Images staff will not able to provide assistance to passengers accessing and disembarking the basket due to social distancing requirements.  If people need assistance to get into and out of the basket, a family member must be on hand to assist.
We hope that you understand the need to these measures in the current COVID-19 environment. If you are not comfortable with any of these measures, we ask that you contact our Reservations Team immediately so that we can discuss your flight.
For a copy of our COVID Safe Plan please email bookings@floatingimages.com.au